True love and heavy rain. The beauty that comes out from it. Here is the wedding of Kawtar and Shabo, last year in Malmö.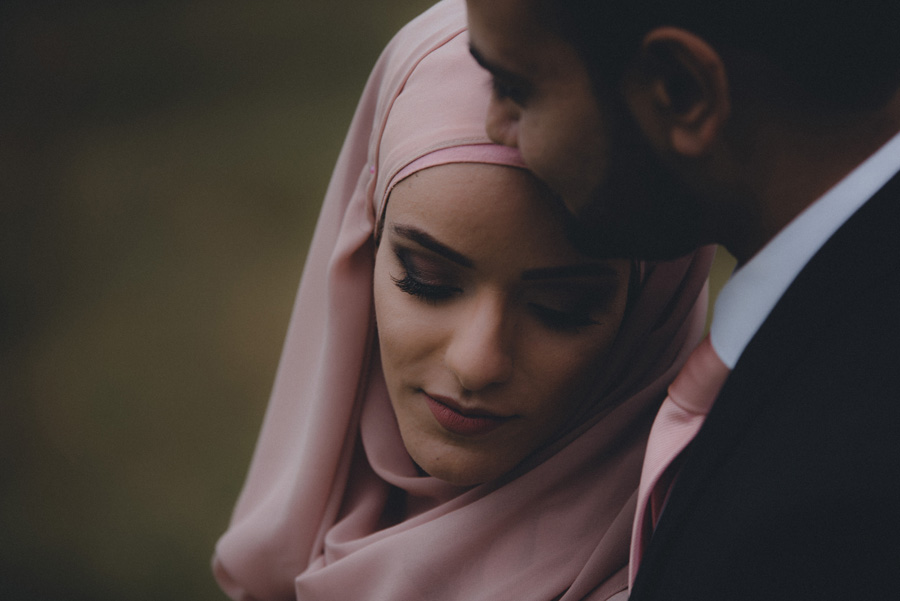 One of the strongest reasons why I love wedding photography is to get introduced to a family with its culture and I always aim to collect new experiences from "my" weddings. This wedding was one of a kind. Kawtar and Shabo are muslims and they got married in Malmö Mosque, a beautiful building in the outskirts of the city. As a Malmö citizen I have passed by this amazing mosque at Jägersro several times but never found an occasion for a visit. So I feel very privileged to be the one who was invited to follow Shabo and Kawtar on their wedding day.
I was quite nervous before entering the mosque due to my ambition to photograph all the moments, without disturbing the ceremony. But was soon to be calmed me down with the best welcoming: "Just feel at home, you can run around as much as you like." So I did. And loved every second of it! Such an enjoyable ceremony in this beautiful majestic hall.
After the ceremony, the three of us drove to Dalby Stenbrott for the portraits. The rain, that had been pouring down the whole day, suddenly stopped. However, the session started with a new dose of nervousness: Kawtar is also a wedding photographer. A big deal of extra pressure was on! But in less than no time I found out we had everything under control. Both of them are very skilled models and even if it was quite cold in the air they maintained the calm and happy expressions on their faces. I was a very happy wedding photographer!
There were so many rights about this wedding and I can frankly say this is one of my absolutely favourites. Thank you Kawtar and Shabo for welcoming me so warmly on your big day. You are such an amazing couple and people with big hearts. I wish you all the best for the future! ♥